Lower Antelope Canyon - Navajo Nation, near Page, Arizona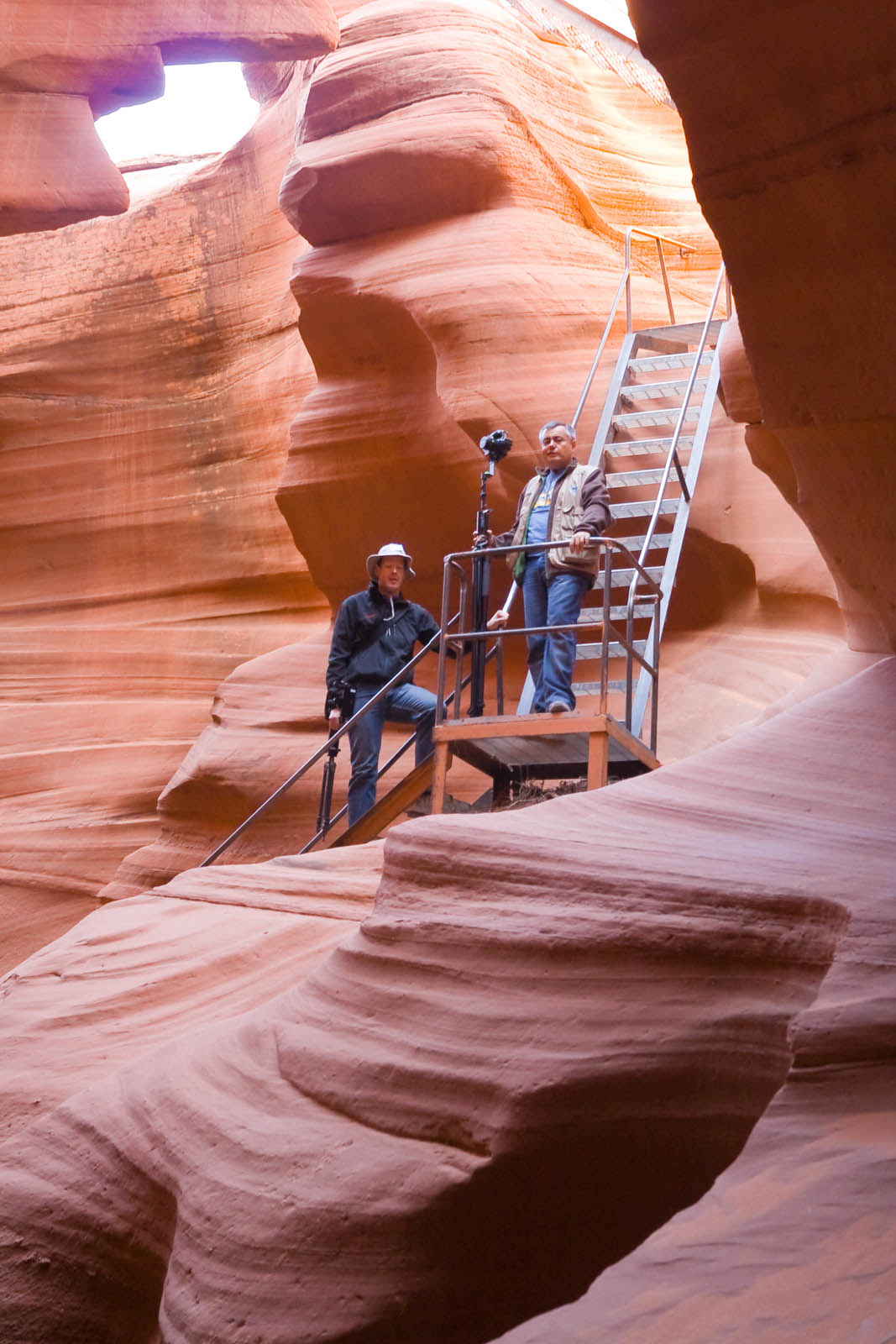 During our 2009 US Southwest trip, after spending one night in Page, Arizona, Matthias suggested we should try to visit Antelope Canyon. Armed with our trusty Lonely Planet Guide Book we went looking for the famous slot canyons. These Canyons aren't much more than narrow holes on the ground when viewing from the outside, but get in there and you'll marvel with the infinite flowing patterns on the sandstone walls carved by flash flood waters gushing by the usually dry Antelope Creek.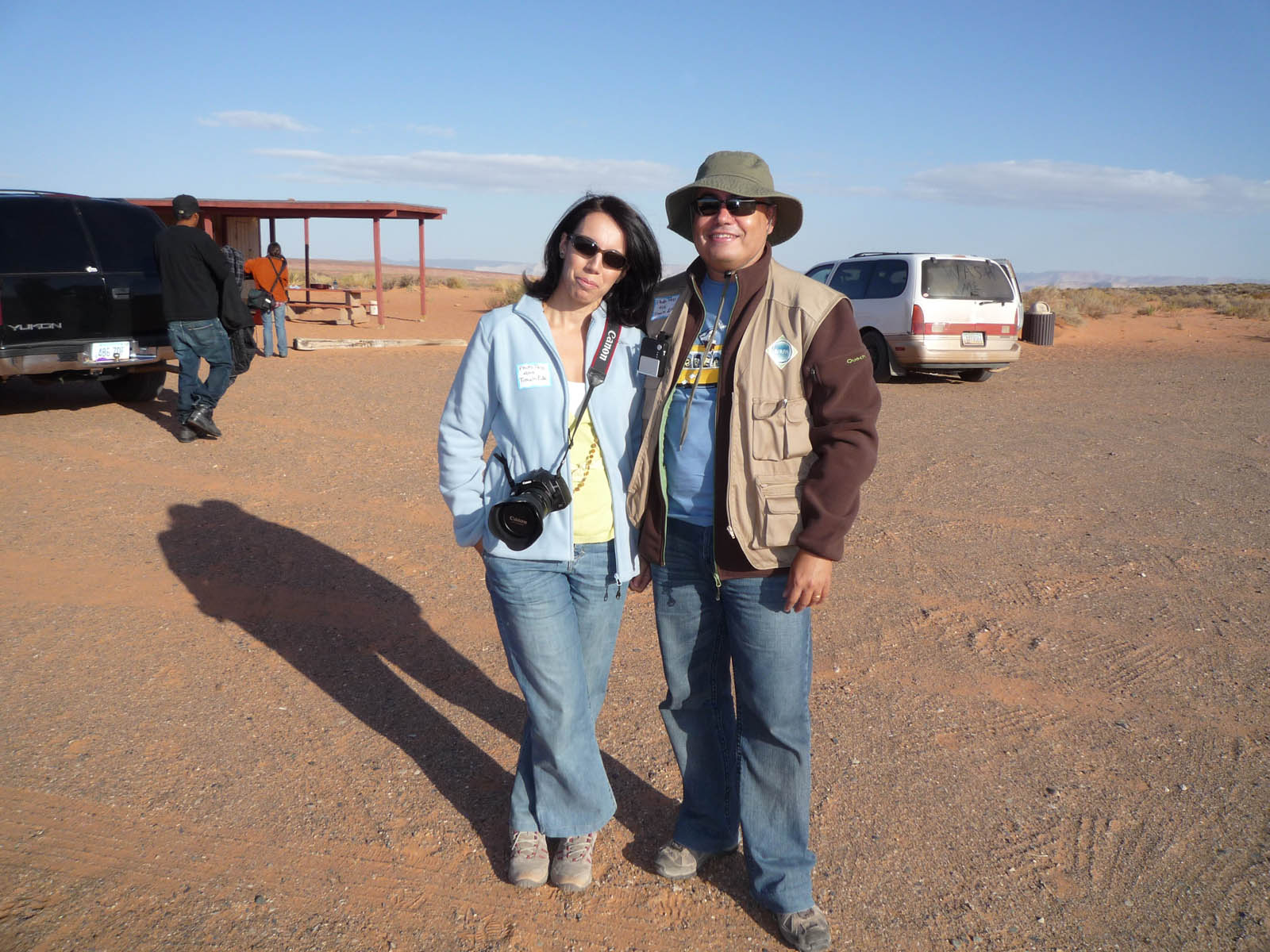 There are two Antelope Canyons, the Lower Antelope Canyon and the Upper Antelope Canyon. They are both part of the Navajo Nation and located east of Page, Arizona. We visited the Lower Antelope Canyon and got there early enough that there were only a handful of people awaiting the tours to start. These days apparently the crowds are much much bigger and I reckon it would be hard to shoot 360 panos in there with so many people around.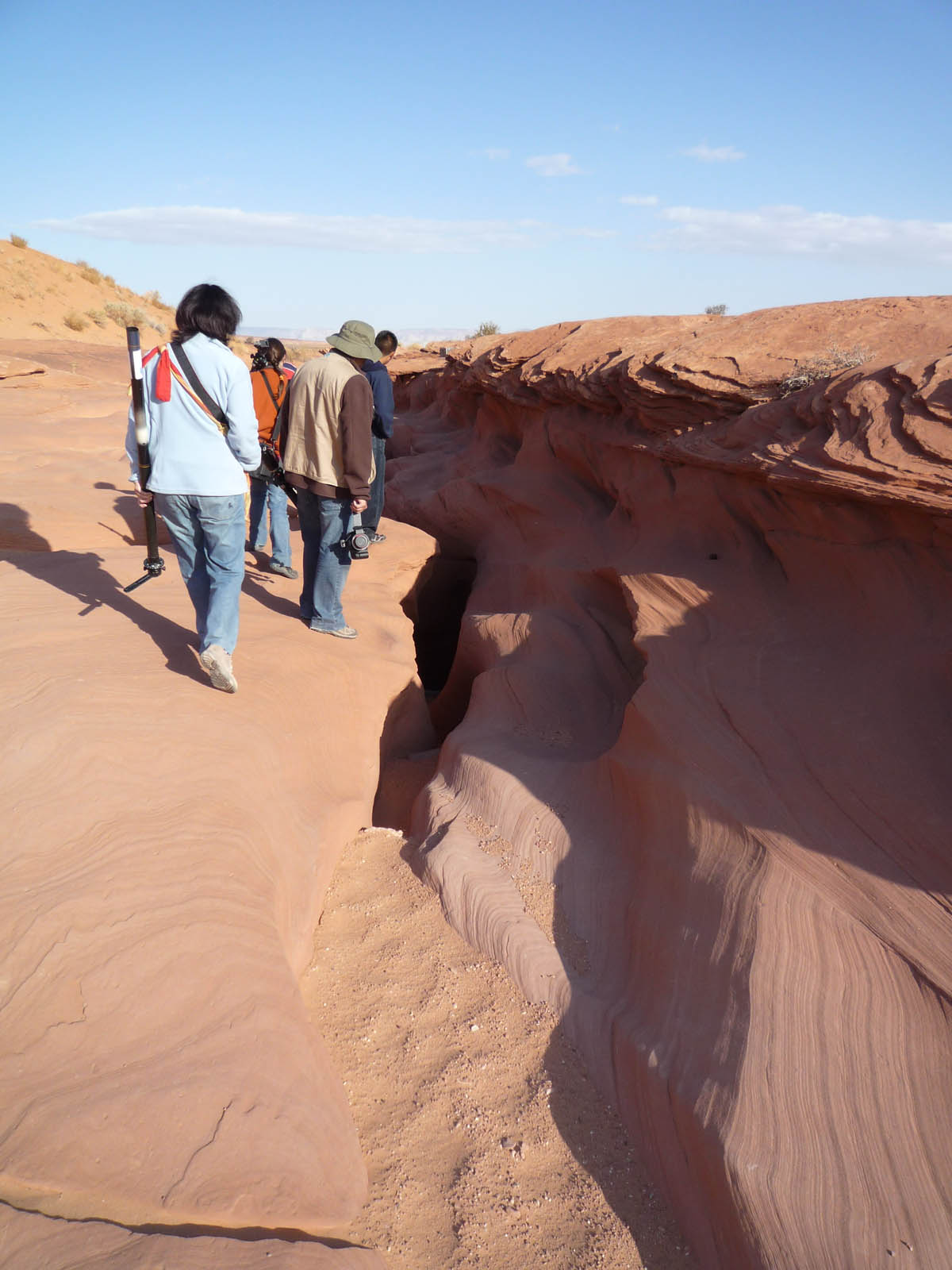 A tour guide takes you from the car park over a short walk to a small opening on the ground where we can access the canyon. At first, it's a bit underwhelming and you think all that effort for this? But get in there and you'll start to appreciate the place.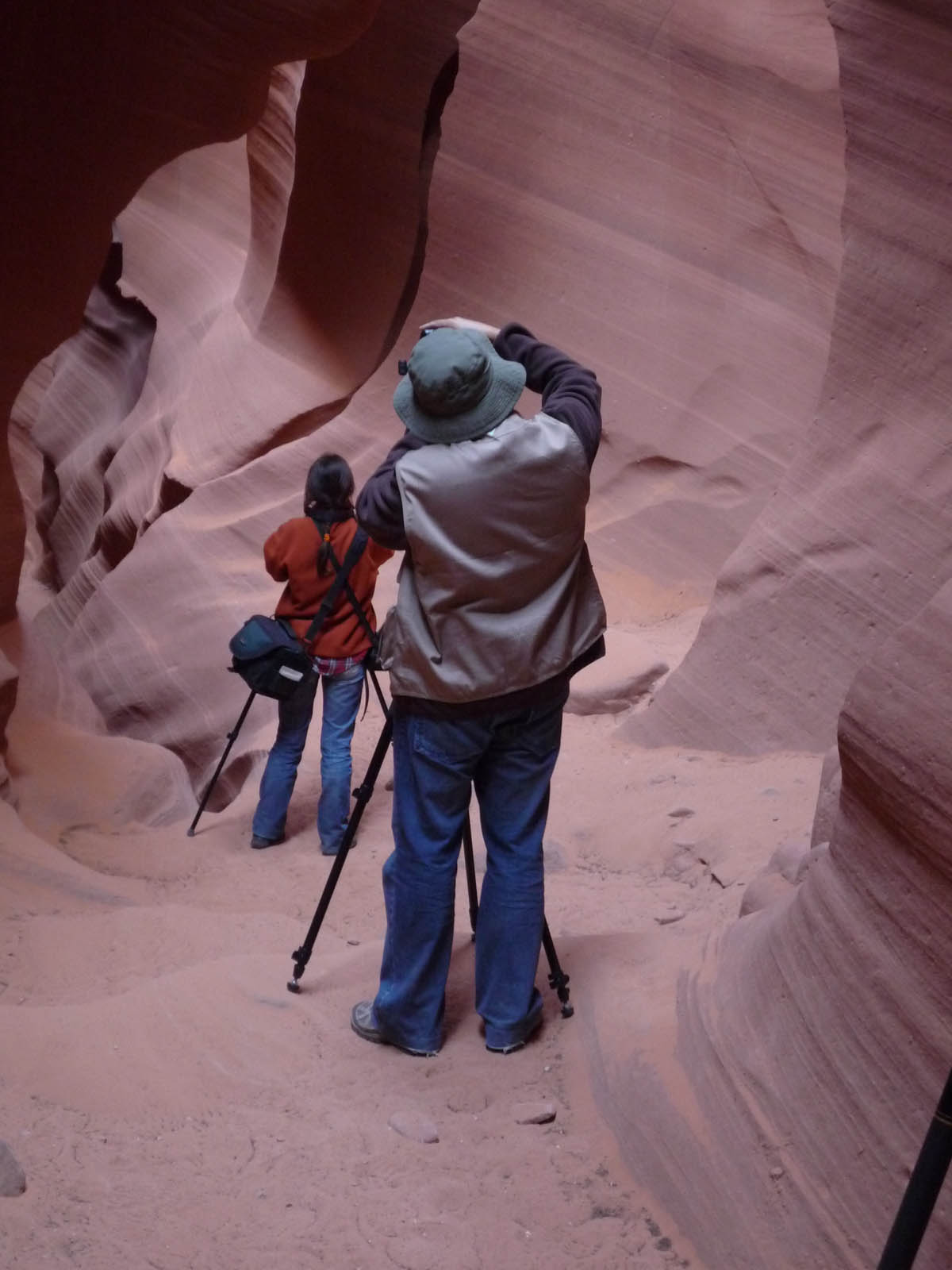 Even with a small tour group, shooting 360 panoramas in there is a hassle, because everyone comes with their own tripod and starts taking long exposures photos, etc, and there's nothing you would say that could get people to move. The guide is last to make sure no one is left behind, but you have only a small amount of time until the next group comes through. So we decided on a strategy to push ahead of the pack to have at least a couple spots where we could shoot 360 panoramas without being interrupted.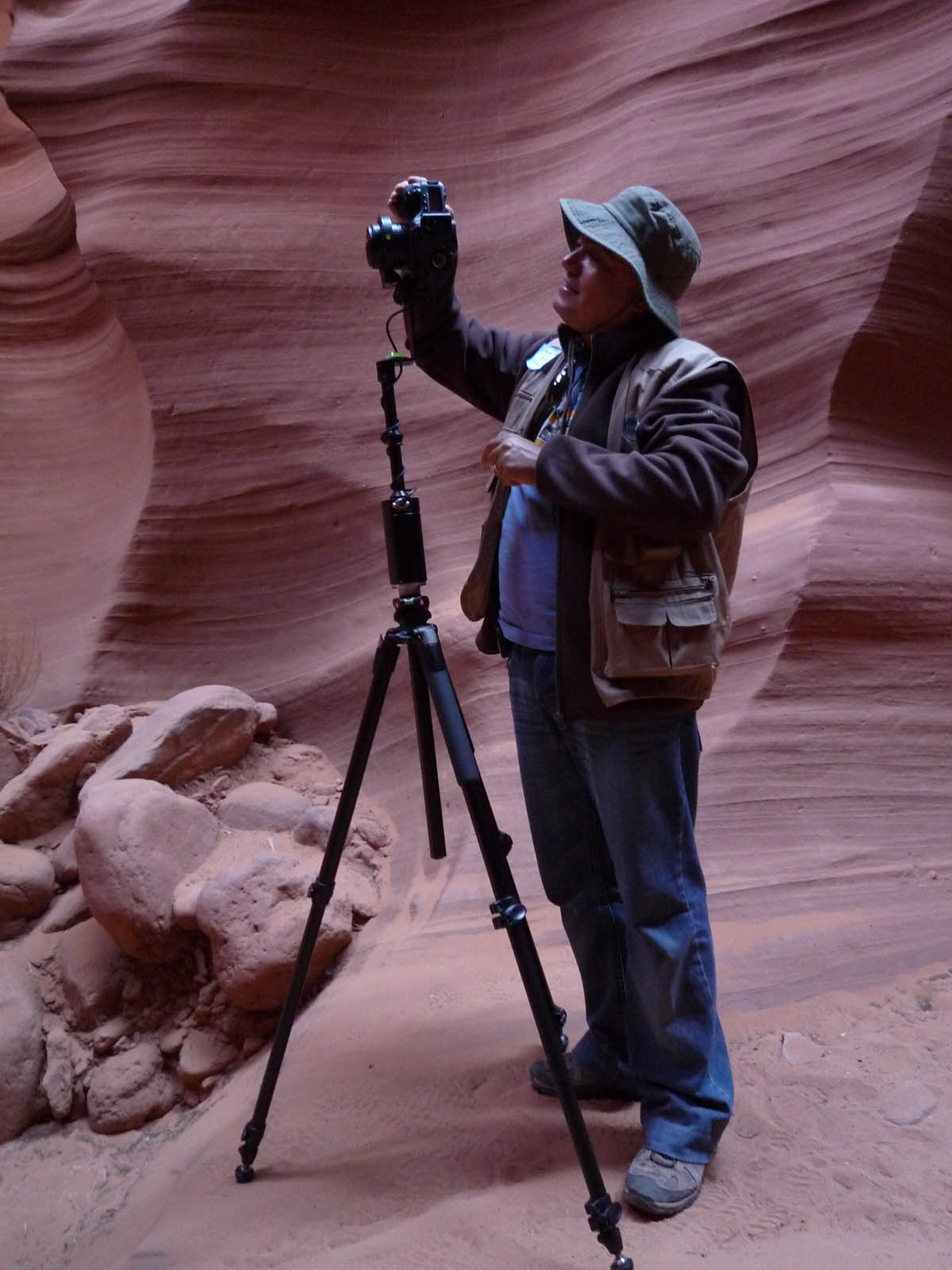 This strategy succeeded very well and we got the shots we wanted, but we had no idea how long the canyon would be and we got to the end very quickly. You exit the canyon through steep metal stairs that bring you back onto the surface to head back to the car park.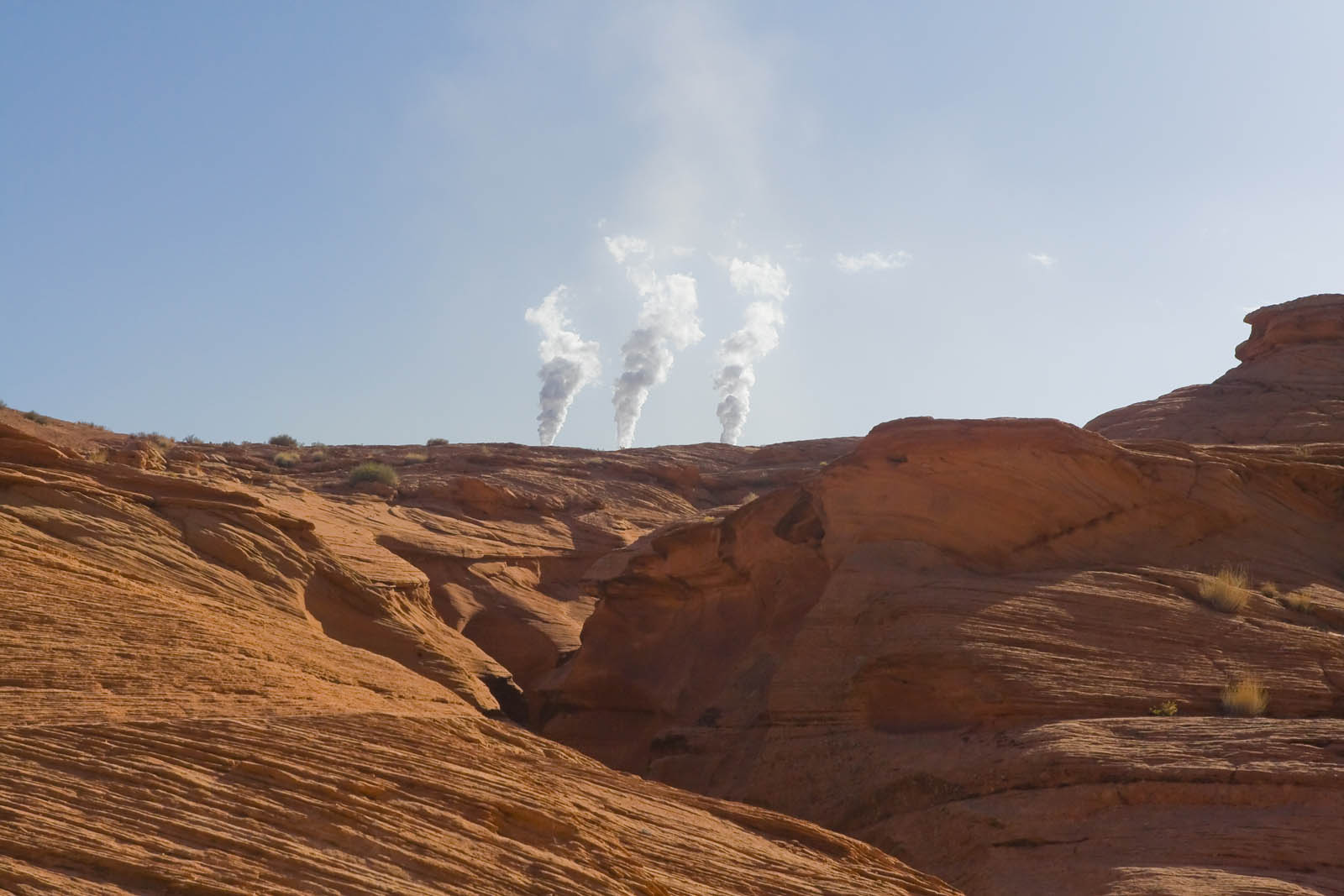 The only slightly disappointing aspect I found was the view at the exit point, you'll have the Navajo Coal Power Station adorning the horizon pumping out thick smoke from the chimneys as you reach the top of the stairs to exit the Lower Antelope Canyon.
I shot the panos above using a Seitz VR Drive version 1 and a Canon 5D with Tokina 107 Fisheye lens.