Electronic Arts - Need For Speed
EA Games Australia & New Zealand wanted to spice up their Reveal of Need For Speed - Crew Create project S15 by Zen Garage so they came to us to produce a 360 Degree Reveal at the Sydney Dragway.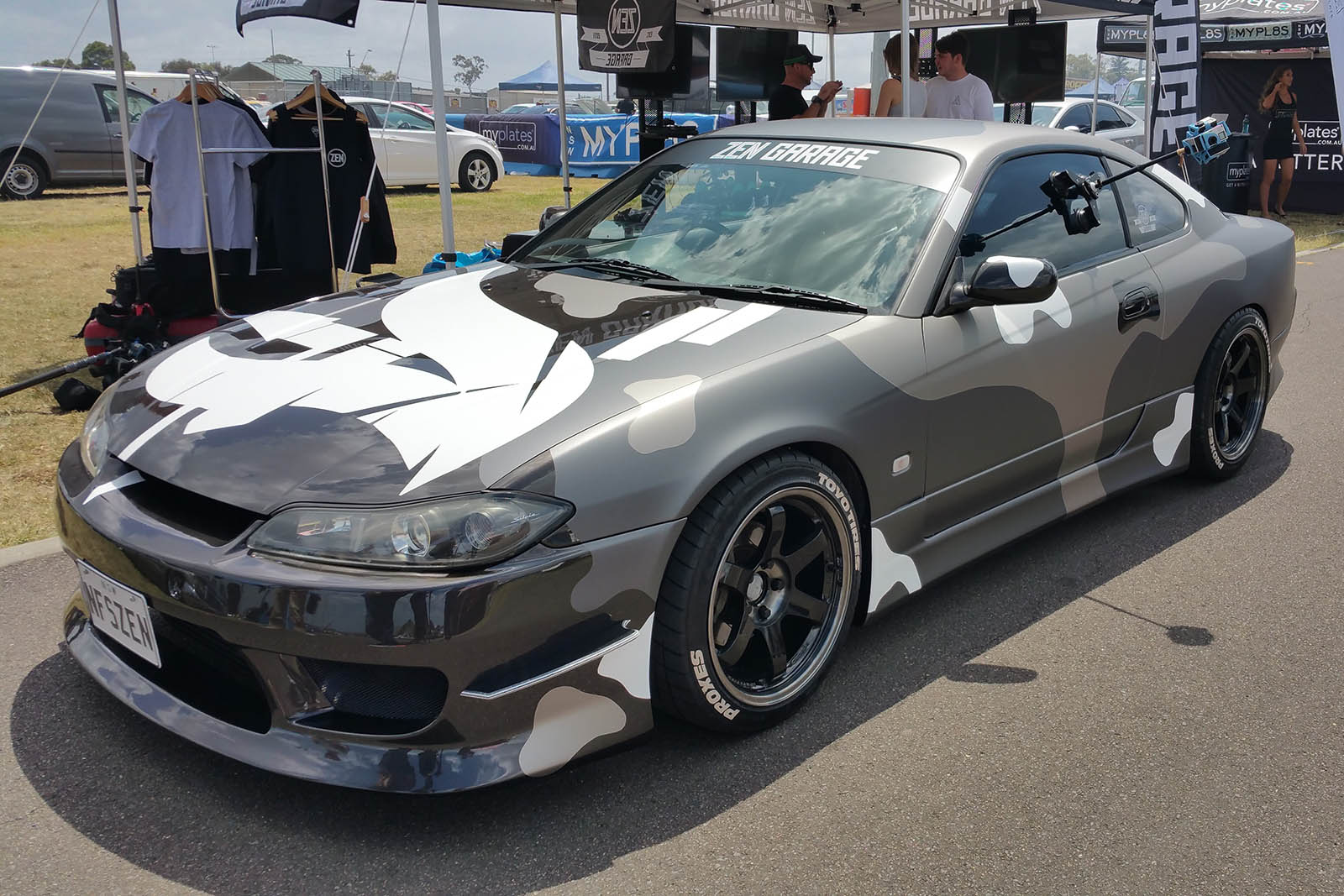 The project would consist of a 60 seconds, multiple shot 360 Video filmed using rigs mounted all over the car and a piece to camera by Justin from Zen Garage as introduction.
Back then, to film such a 360 video project, you had to use multiple GoPro cameras in a rig so a decision was made to use a 7 GoPro rig to maximize the overlap and make sure we could edit out the rig and it's suction cups that would attach to the car surface. We could have shot this project using other rigs, but spare a thought for our colleagues working in the post production pipeline at Panedia. We had to remove the mounting points from the image, remove the rig shadow as much as possible and stitch all the seams so that parallax errors were not obvious.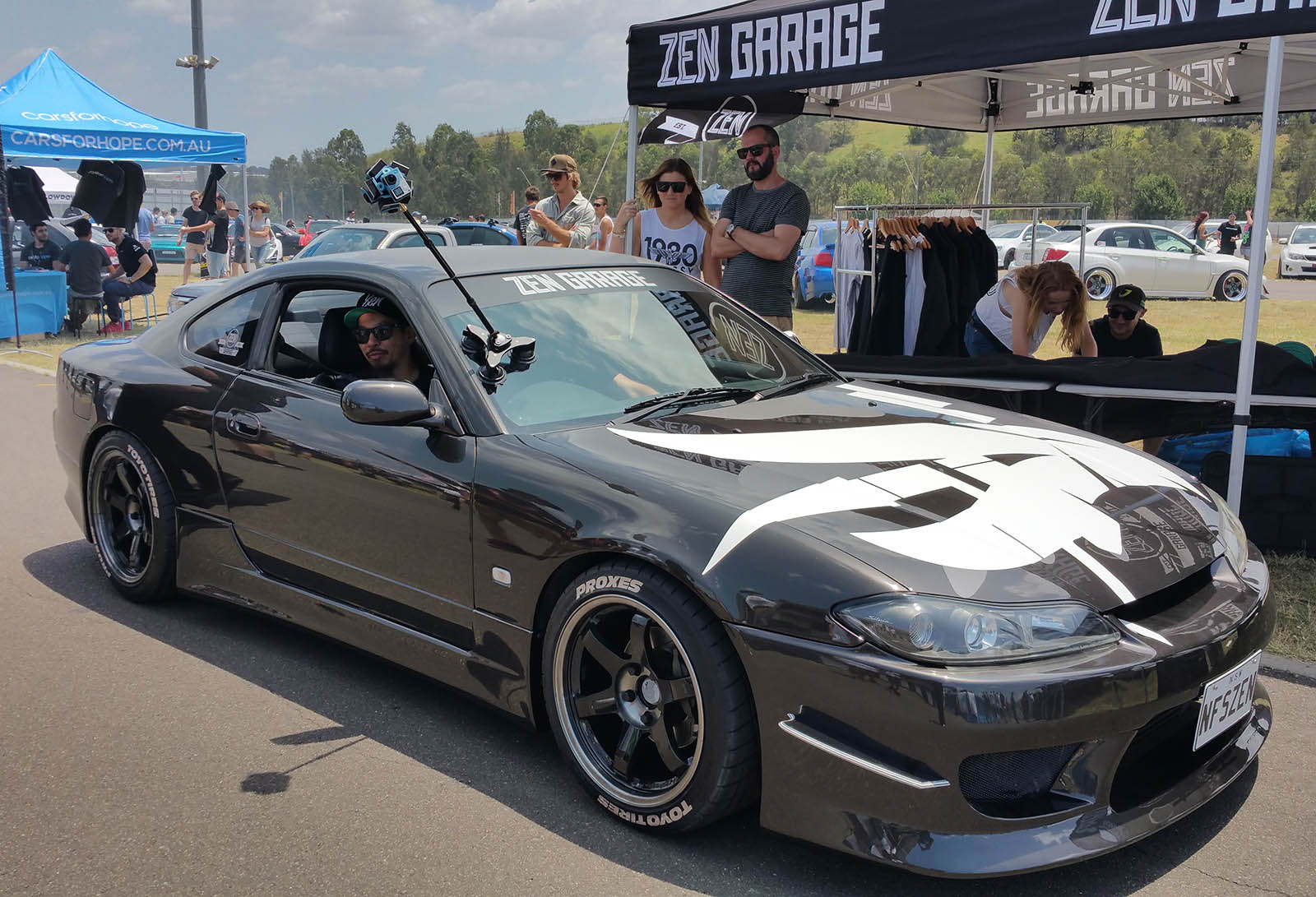 We can always fix anything in post, it's just a matter of how much money the client wants to throw at it. When working in a small production with a fixed budget it's very tricky to deliver good results without over blowing the budget so the only way you can win this is to plan and prepare the shoot so that we can achieve the result the client wants with the least amount of final post work.
To film this project, a two person Panedia team flew from the Gold Coast to Sydney to tackle this challenge. James Siebert and I packed our bags and off to the races we went.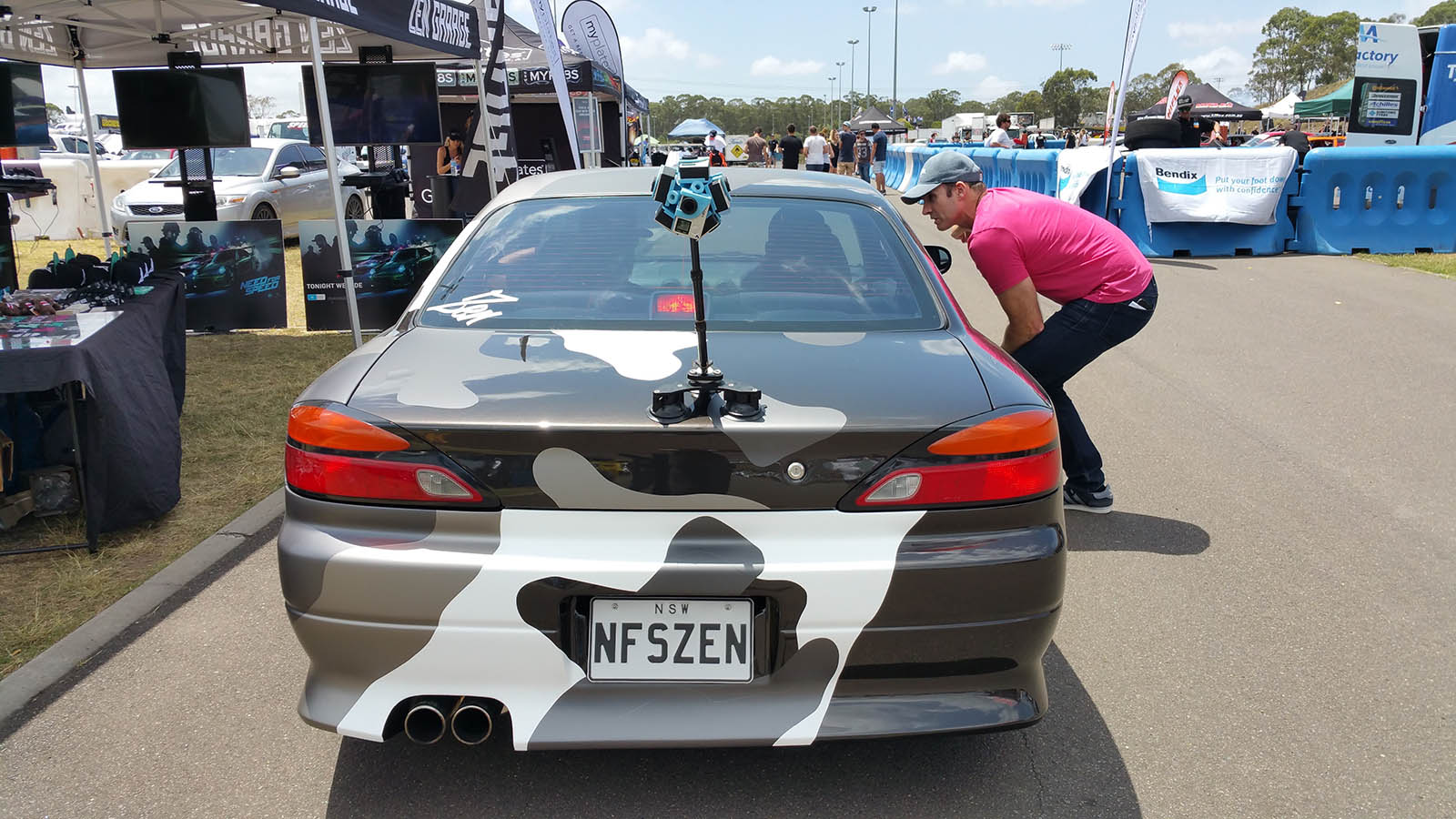 We filmed this at the Sydney Dragway in one of their events. Zen Garage had a booth there and were just showing off the NFSZEN S15 car.
In a small production like this, one has to take up multiple roles to get things rolling. I was the Director and DOP at the same time while James was the DIT, Sound Mixer and Camera Assistant. We had our hands full as you can appreciate.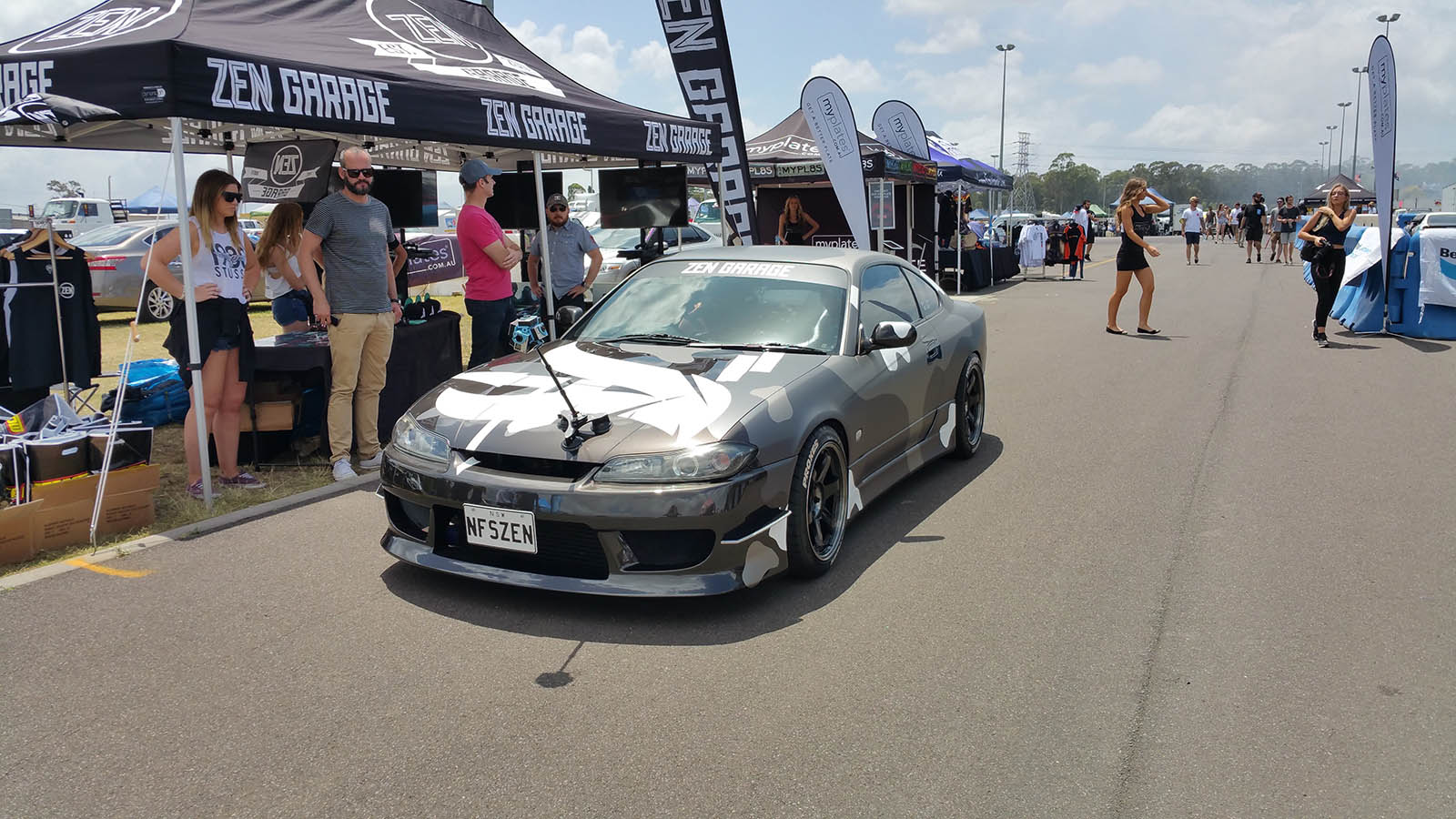 Once we got to the location we had a meeting with the client plus the Zen Garage Crew to assert what we could film given we couldn't control the environment. After a quick scout of the area we determined where we could film and proceeded by attaching the 360 Rig to the car.
In situation like this is always best to capture as much footage as possible and repeat the takes a few times because with the 360 Rig that we were using didn't had live preview available to us so it was pretty much a matter of designing a sequence, shooting it multiple times and check that we had enough footage to use in the final cut.
We also had  a piece to camera with Justin to shoot plus the voice over to finish it off. Piece to camera takes can be a drag on a production if the talent doesn't get it right, specially because we couldn't control the environment, we couldn't tell the other people to stop skidding their cars because we wanted to hear Justin speak to the camera. Fortunately, Justin was great and got it done in between sessions so we could hear him very well. For the Voice Over we found a quiet area further afield and on the back of a ute we set up the  gear that James needed to record the voice over.
We got everything done in the morning so after lunch we had some fun watching the drag races.