Mahindra Racing - Marrakesh ePrix
Experience the Marrakesh ePrix with Mahindra Formula E Racing Team and celebrity influencer Gul Panag.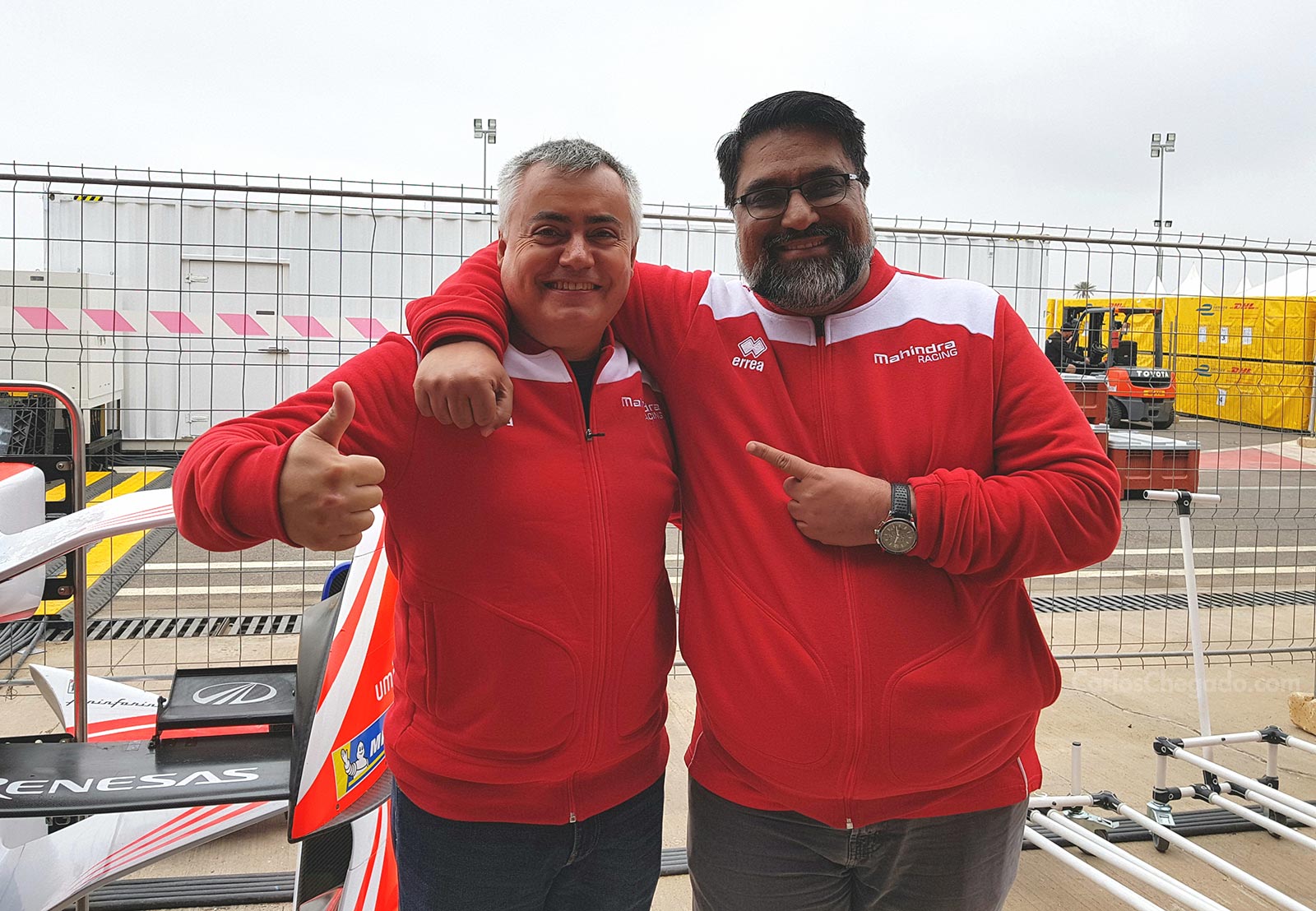 This 360 Video puts you shoulder to shoulder with the stars of this team, Felix Rosenqvist and Nick Heidfeld, while taking you behind the scenes so you can explore the event in first person like never before.
The project started when the Google Daydream team, on the hunt for more content to make available on their Daydream Platform, called Panedia to ask if we were available to work with Tittar Lodge Productions India on the development of some content. Of course we jumped onboard and I flew from Brisbane to Marrakesh to join Gul Panag and the rest of the team there.
The basic idea was to allow millions of Mahindra Racing fans to get up close and personal with their heros using the power of VR and the Daydream Platform. With that in mind, Gul Panag & Tittar Lodge Productions India starting from a blank slate, conceptualised and produced this pioneering piece of content. My role in this project was to be Director of 360 Photography, 360 Technical Producer and Master 360 Video Stitcher.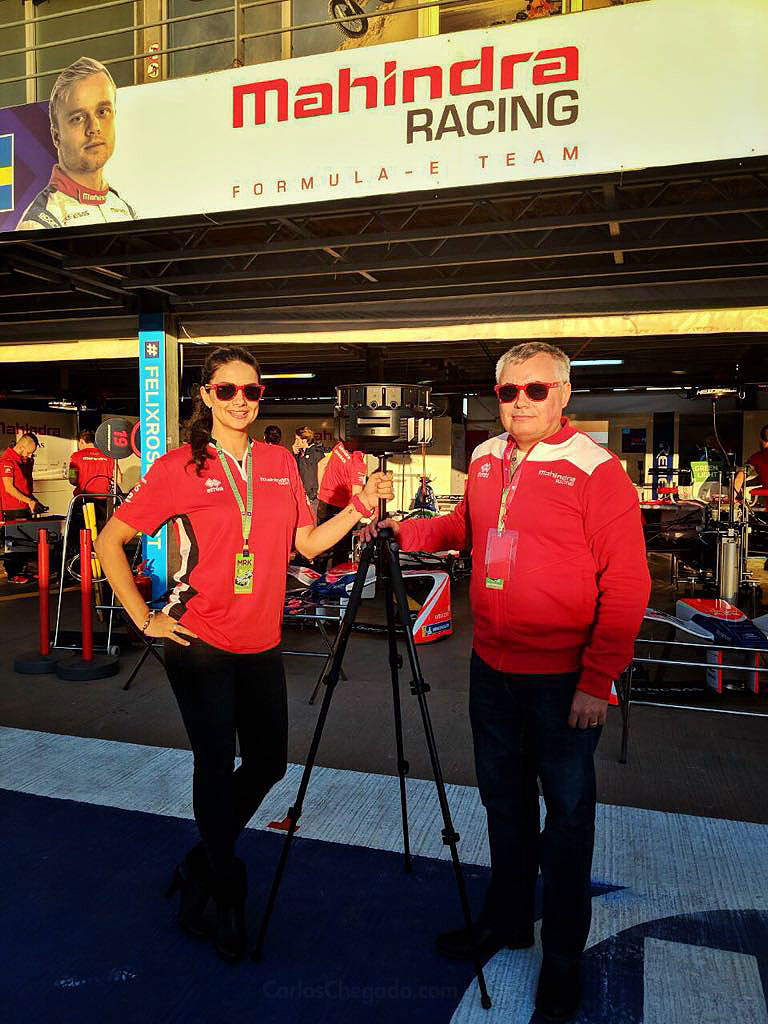 I found the Tittar Lodge Team very organized, competent and professional. This was their first 360 Video production and it's fair to say they were eager to learn while at the same time trying their best to explore the medium to their fullest potential. Gul Panag was brilliant to work with, very easy going and masterful at her role in front of the cameras.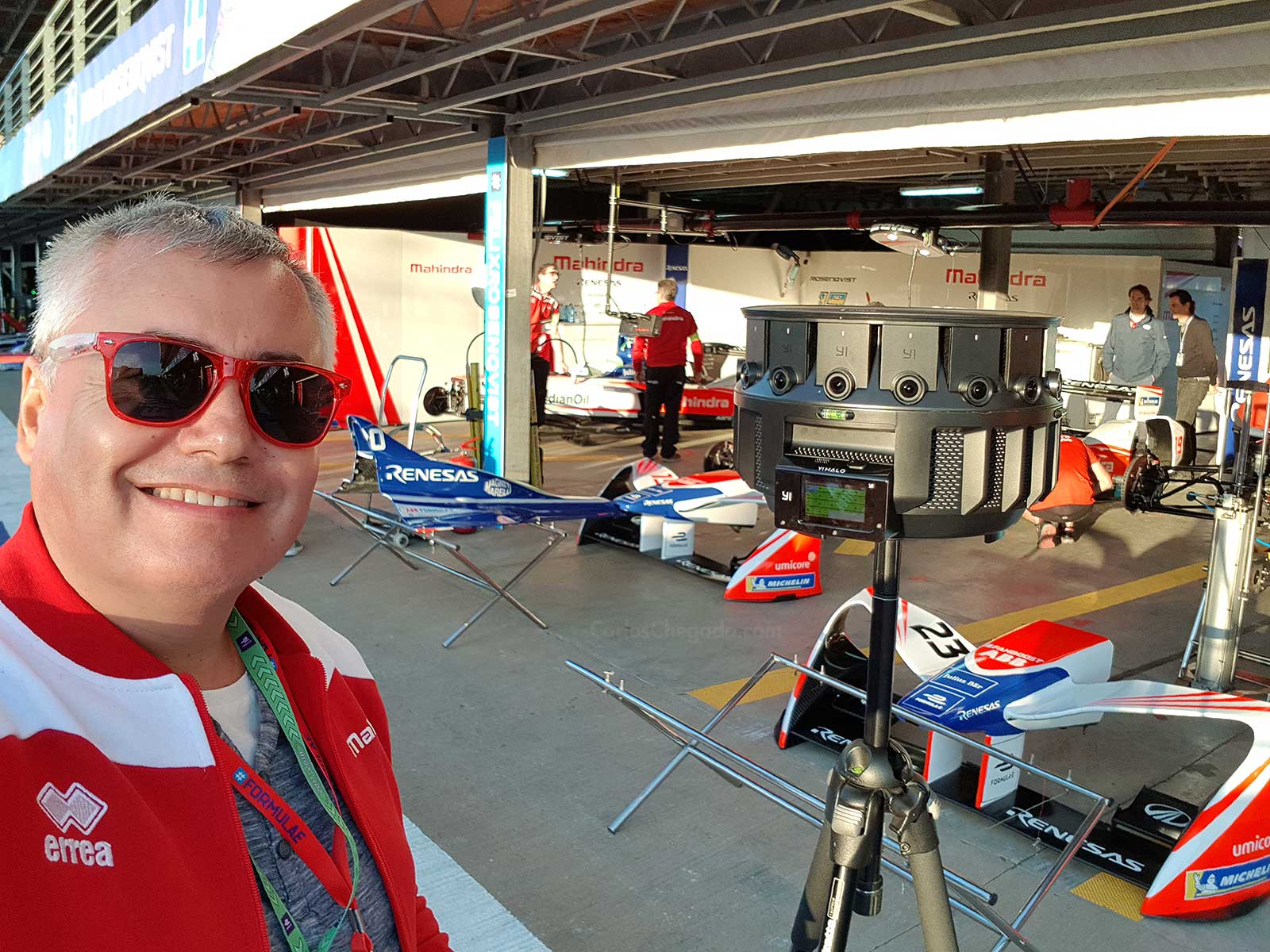 Like any project, this one had it's challenges. Google made available one Google Odyssey Jump Rig from YouTube Creator India and one Google Yi Halo Jump Rig from YouTube Creator London. The idea being we'd use the Yi Halo as first Camera and the Odyssey as backup camera. The Yi Halo is a serious piece of kit. Having used many cameras throughout my life, this one really stands out for many reasons. I had no trouble transit with this camera through International Airports in Europe, but upon landing in Marrakesh I was notified that no drones were allowed in the country and airport security had unfortunately confused the Hi Halo with a drone. It sure was round and looked like an UFO, but no drone it was and I spent a fair bit of time convincing security that there was no drone in my luggage. It was all fun and games until we started filming for real in Marrakesh and everywhere we went, as soon as we pulled the Yi Halo out of the case to start filming, it would draw massive attention to it and we couldn't use it on the streets or even on some of the locations because the locals would swarm all over us thinking this was a drone or something else even more serious. Luckily, I had other options and for most of the scenes we ended up using the Z Cam S1 out of convenience and stealth while filming on the streets because it would draw less attention.
But the Yi Halo is one of those cameras that was very well engineered. Not only built like a tank, it also runs like one too. When it ran, it ran without hiccups and quality was solid as any other camera out there. On top of that, the jump stitching system that Google devised was quite effective too, delivering impressive mono or stereo stitching without much fuss. It's sad they never ended up making it available more broadly to the community which in turn cut their chances short and it was a sad day when the Jump project folded.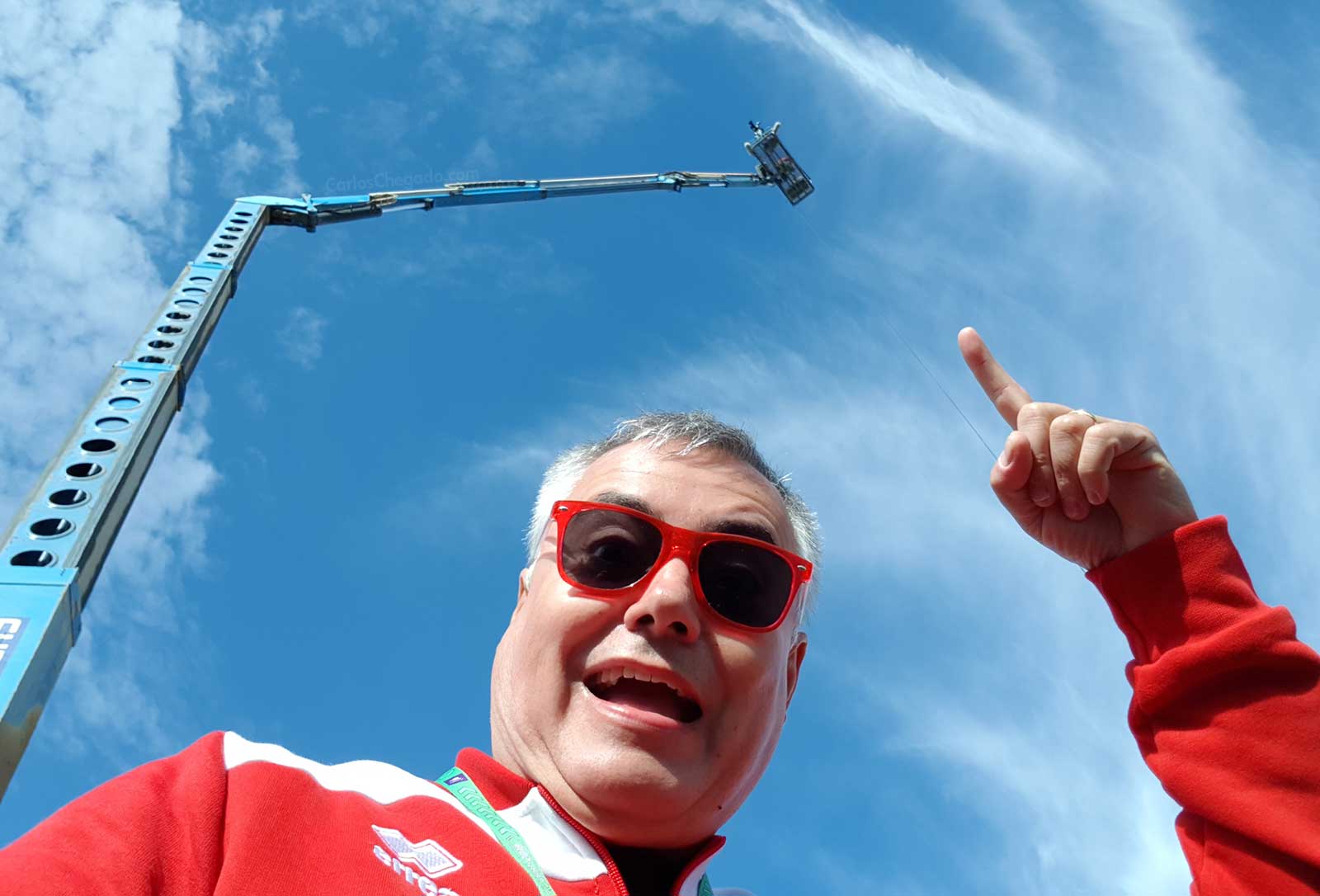 One of the shots we had planned was an overview of the Marrakesh Urban Circuit that ideally would be shot from a drone, but alas, a drone we could not use, so we had to do with a crane instead.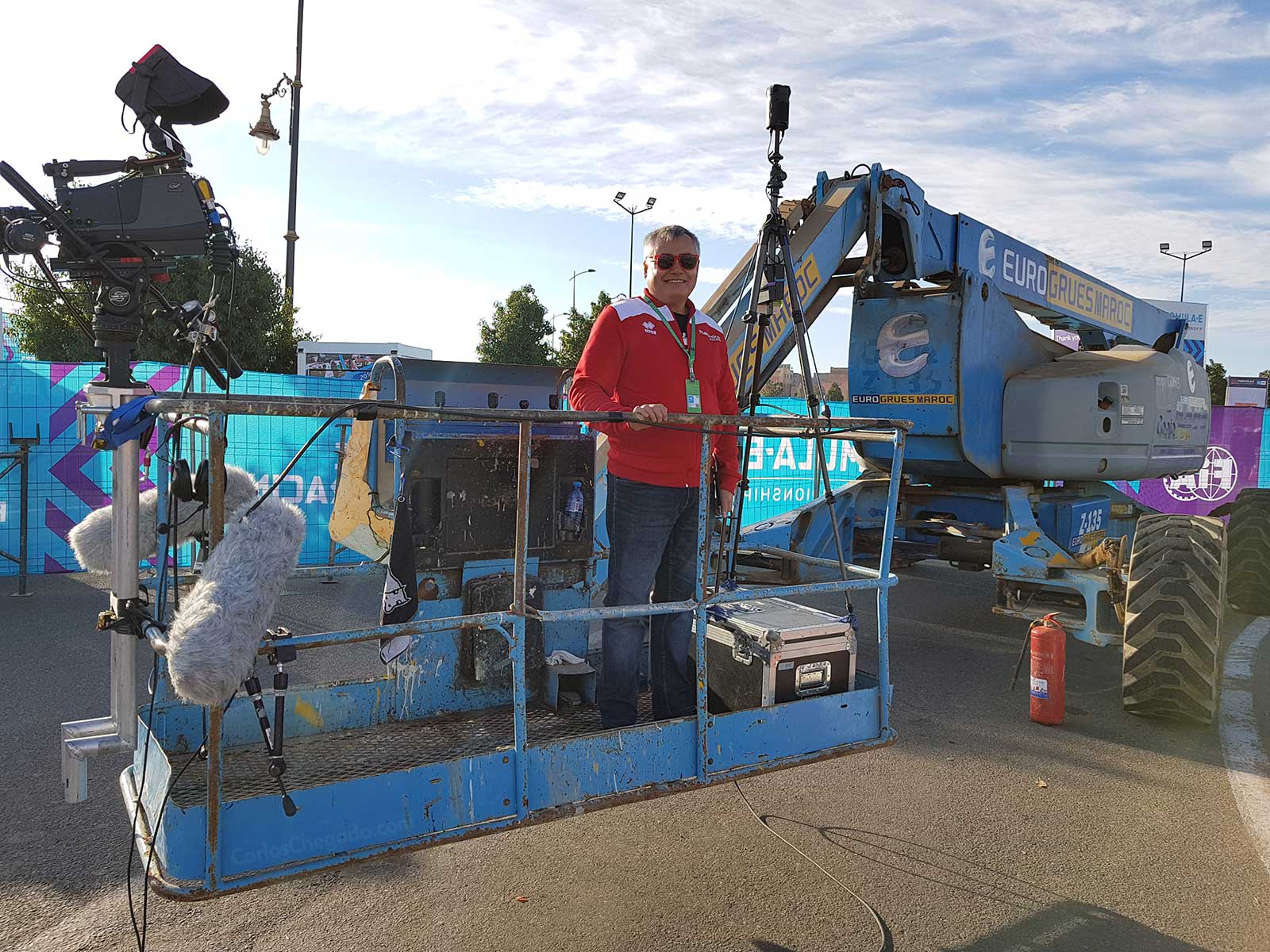 There was a crane being used by the TV crew to shoot the race from above so we asked if we could get access to that location. We have to really appreciate and respect the guy operating that camera. It is a really scary place to be. I jumped on the platform with our ZCAM S1 and watched the world disappear under my feet. It took nerves of steel to get that shot and I was happy to be out of there as quick as possible, but the shot we got.
The Mahindra Formula E Racing Team was also very easy to work with. Everyone from Dilbagh Gill to Felix Rosenqvist or Nick Heidfeld and all team members were awesome. They really appreciated what we were doing and were always happy to collaborate and be involved. Access was facilitated as much as possible and the Mahindra marketing department did a good work liaising between us and the team. On top of all of that, Felix Rosenqvist actually won the race making it so very much special for all of us involved in this project, we couldn't have asked for a better outcome. Well done team Mahindra.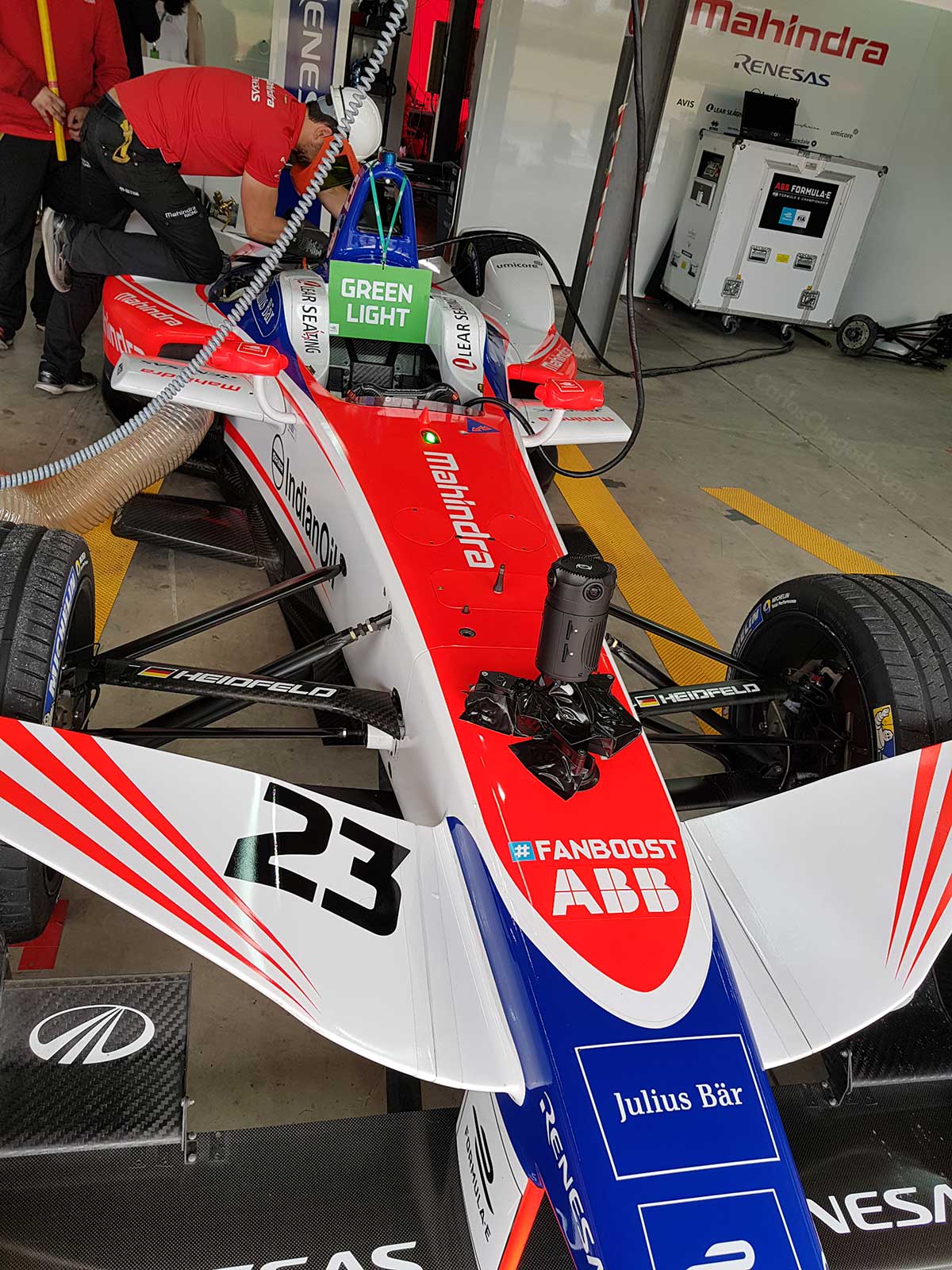 For this production we ended up using three different cameras not really having much in common but the fact that were all we could use in certain situations. The final cut included footage from the Google Jump Yi Halo, ZCAM S1 and Samsung 360 Gear.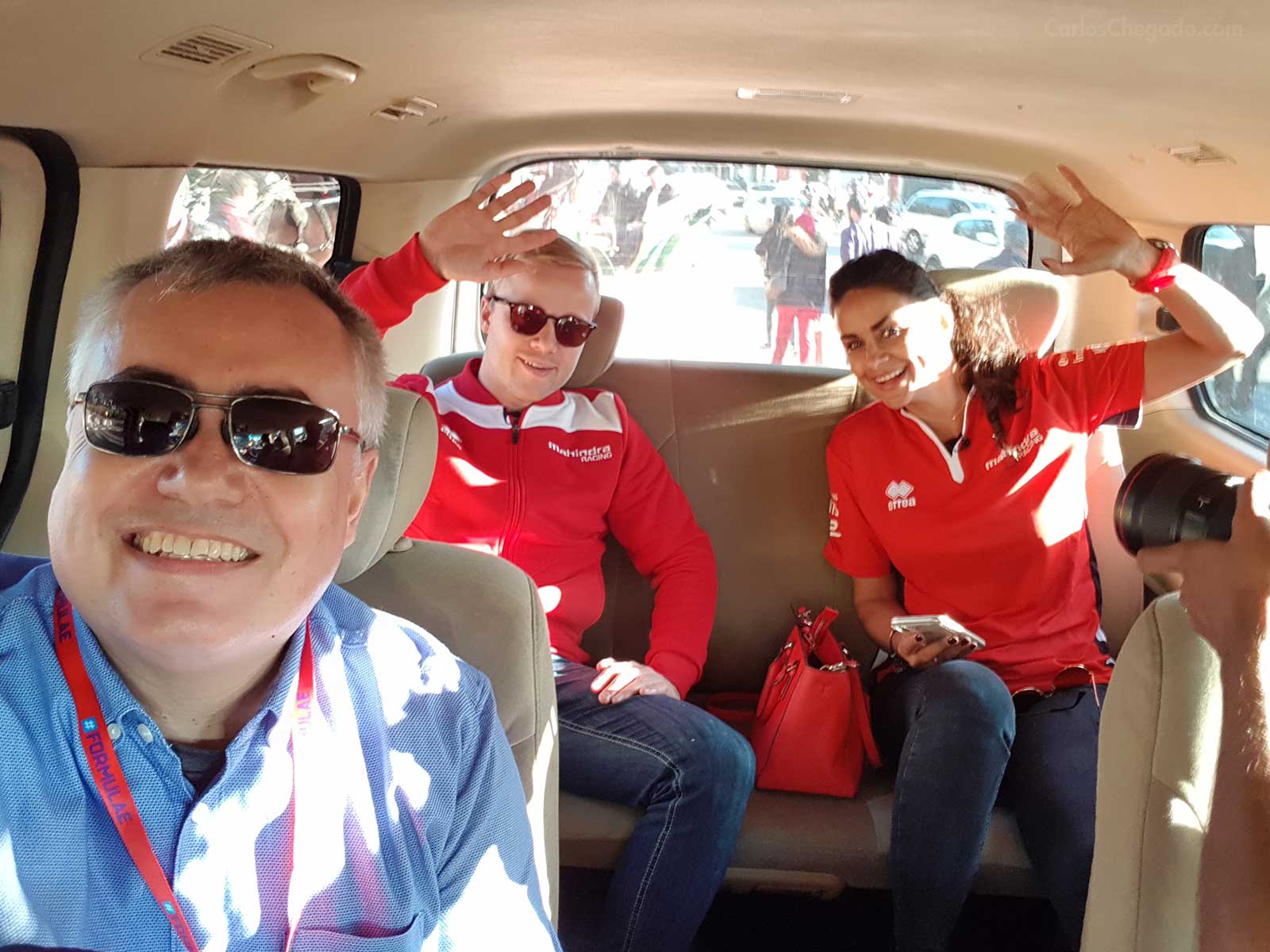 The team at Tittar Lodge made an excellent work with the final editing and although we could have done certain things better, between the time pressures, location availability, permits in place, etc, this was honestly an amazing result from the blood sweat and tears we all pour into this so it's fair to say I'm really proud of what we accomplished and the 30 Million plus views on YouTube speak volumes about how well our work was received.