Monaco Tourism - A day in the life of Pierre Frolla
Pierre Frolla is a Monégasque Free-diving triple record holder. His life is full of action, adventure, glamour and peril. Do you fancy spending a day of your life in Pierre's shoes?
This project was commissioned by Monaco Tourism to be used around the world on the famous Monaco Soiree's showcasing the many different activities that can be had while in Monaco.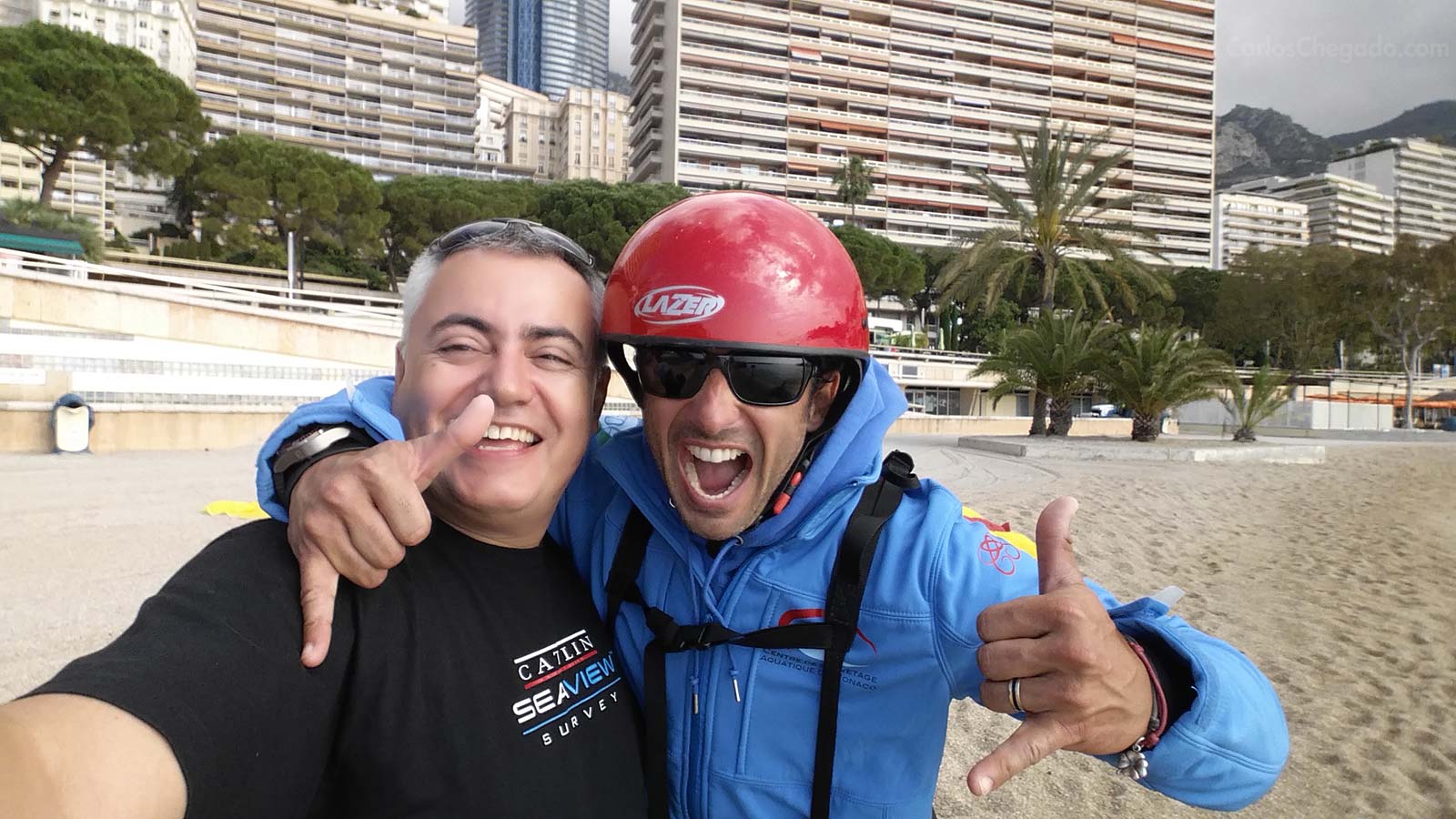 From paragliding down the mountain to gliding underwater, Pierre does it all. This is your chance to visit the famous Monte-Carlo Casino, experience "Les Ballet de Monte-Carlo" unique VR designed performance, or maybe even jump on a racing car for the 10th Monaco Historic Grand Prix. Pierre does all of this and more on this VR experience of spending a day in his shoes.
This 360 Video was produced by Christophe Bailhache and Sophie Ansel from Seaview360 and on the Panedia side of things were me, Aaron Spence and James Siebert. I was the 360 DOP and manned all terrestrial cameras. Christophe filmed underwater and Aaron did all the drone shots while James was in charge of the stitching rushes which were done overnight each day. Back in the office, Iouri Illioukhine was the 360 video editor.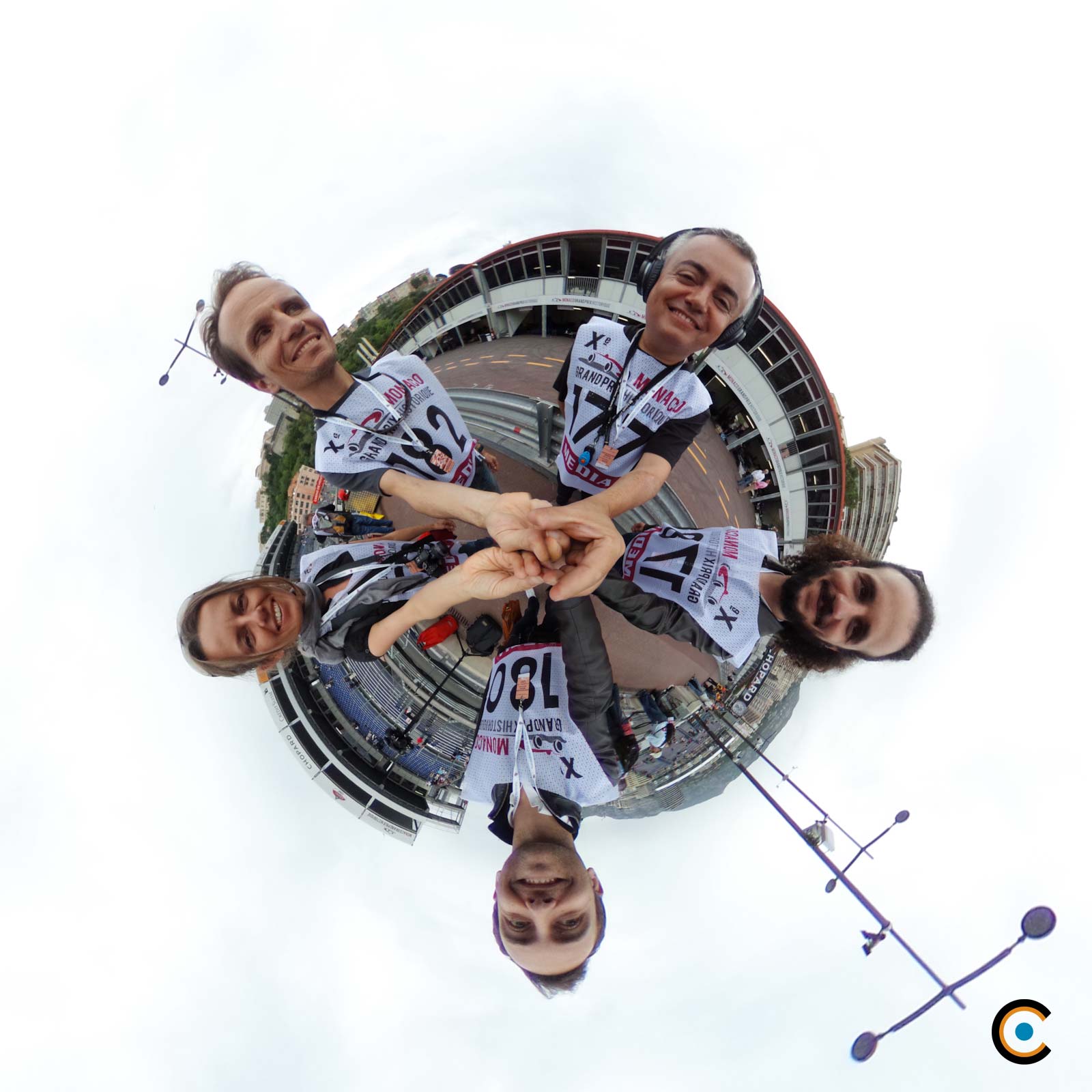 I arrived in Monaco ahead of the team with Christophe and Sophie to check that everything we had planned was good to go. It turned out to be such a great physical exercise because although we had a car, due to the Grand Prix road closures, everywhere we had to go we could only do it on foot. I must have lost a few kilos from lugging about 25Kg of equipment on my backpack everywhere we went which mostly involved going up and down several flights of stairs and most of the time in a hurry.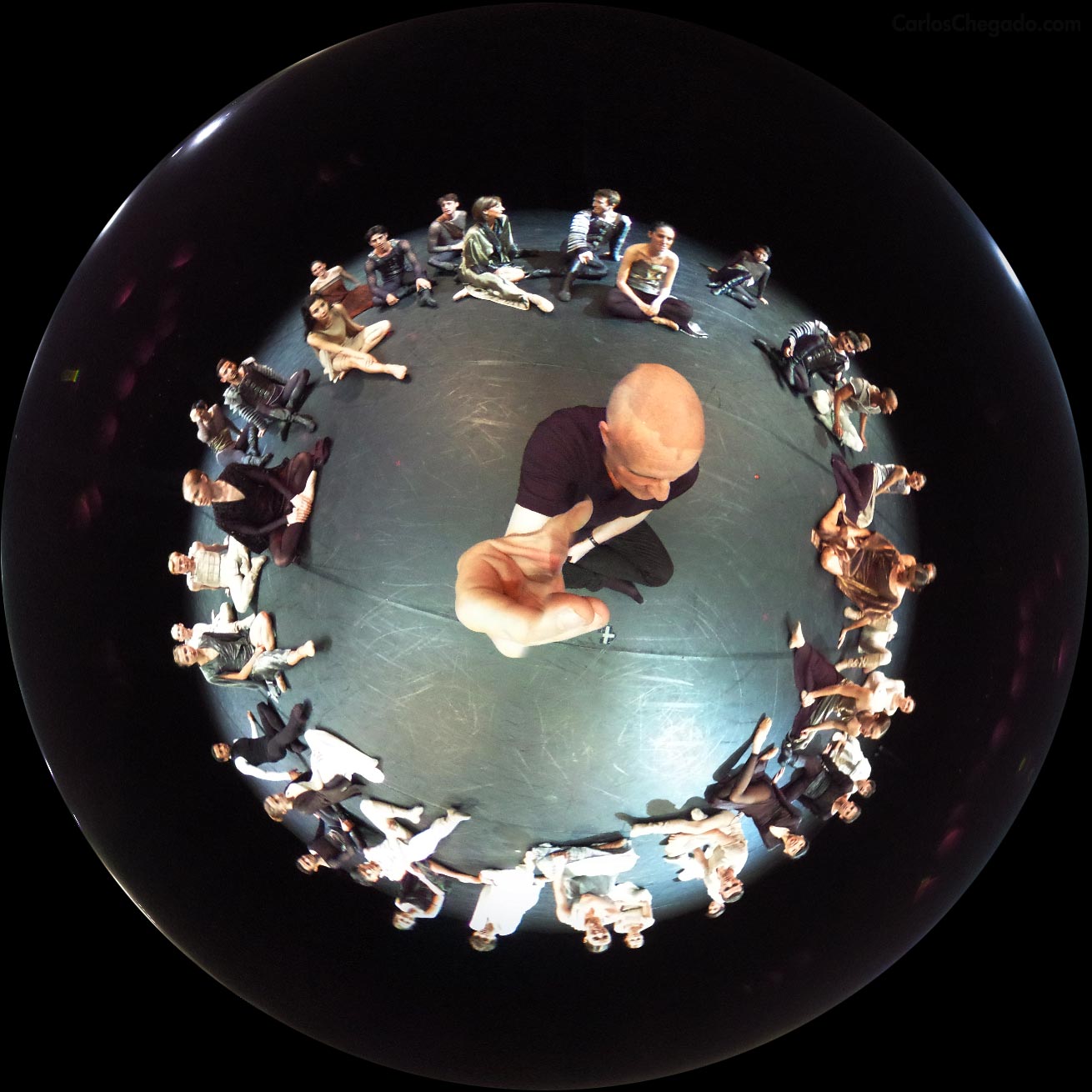 We started by meeting with the team from "Les Ballet de Monte-Carlo'' to figure out what we could film and they adapted a beautiful dance piece to be viewed from the inside of the scene rather than from the outside so after a few rehearsals we were good to go. It turned out to be a marvelous piece on it's own, and made the final cut beautifully.
The next step was to capture different aspects of the 10th Monaco Historic Grand Prix. We had access to a few different locations along the course and even one of the cars was carrying a 360 camera that we could use so this aspect of the project went quite smoothly, including the aerial footage which was subject to security screening and approval from the Monaco authorities.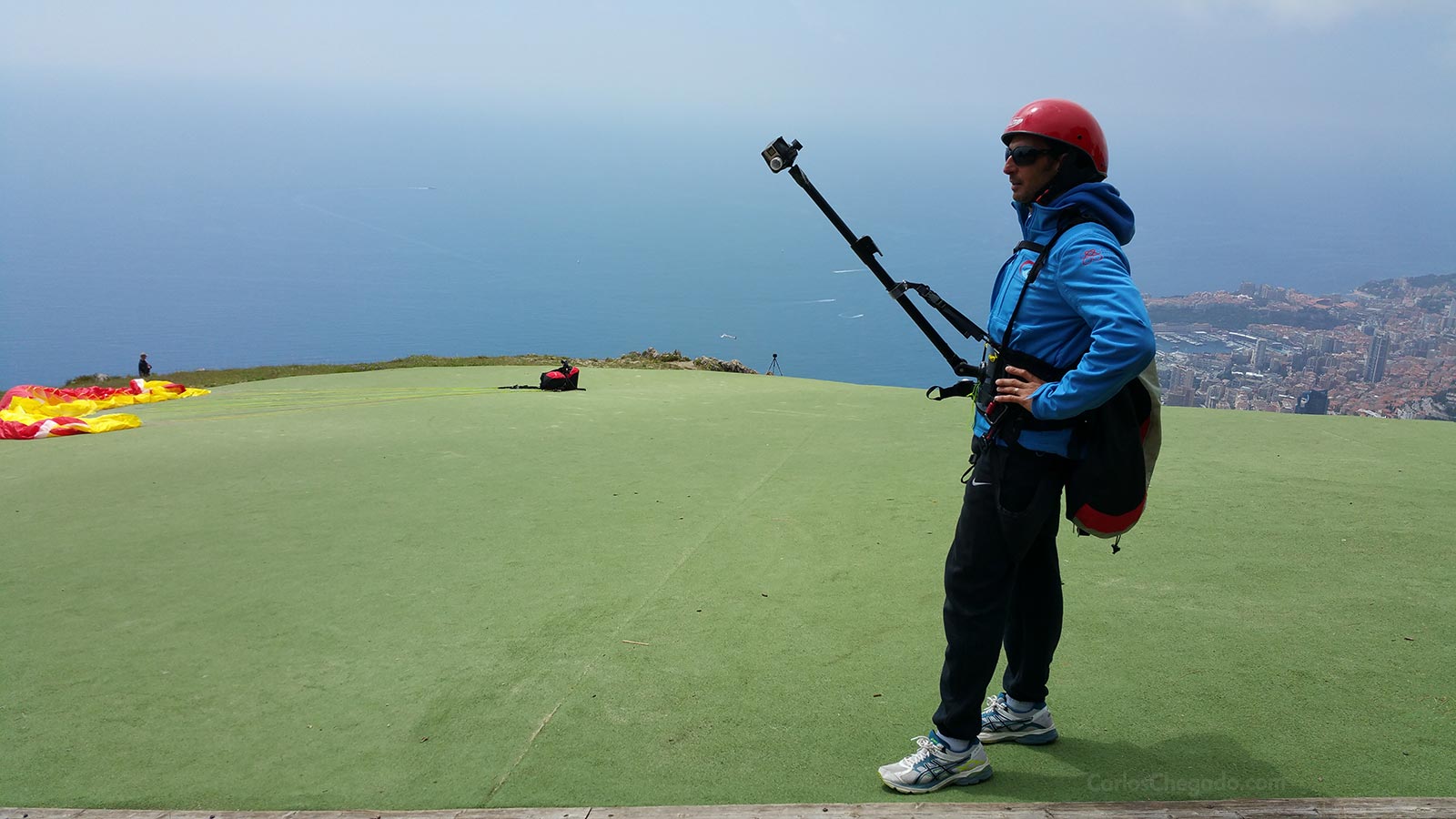 For the paragliding scene we could only have one shot at it so we covered our bases as best as possible and triple checked everything from the paragliding itself (of course) to the cameras. The view from the top of Mont Gros is breathtaking. This is one of the best views on the Côte D'azur, standing on top of the cliffs and looking down onto Monaco City. I mentioned we had only one chance at this and a chance we did not miss. Pierre took to the skies on the paraglider and did a perfect flight down to the beach below us. On the beach he quickly changed into a wetsuit and dived into the turquoise waters of the Mediterranean, emerging from inside the main aquarium at the Oceanographic Museum of Monaco.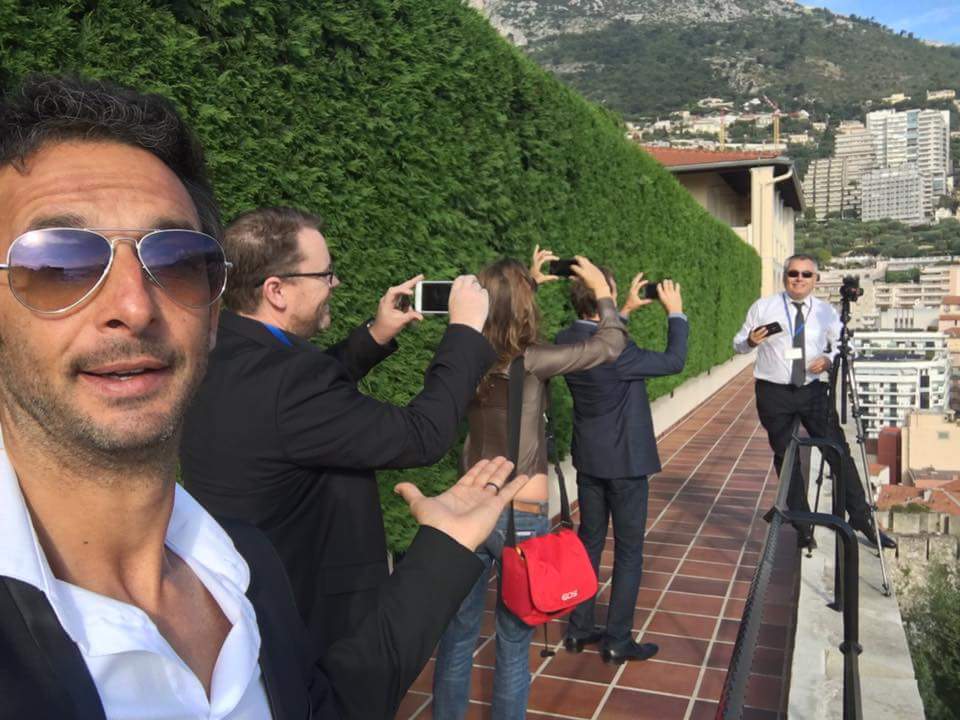 The next scene was staged at the Residence of the Prince of Monaco and it was happening mid morning around 10am or so. We had all clearances in place and after being screened by security we moved onto the location. A beautiful verandah overseeing the city of Monaco where the Grand Prix was taking place. Needless to say, with 360 filming, sometimes we can't exactly be near the actor and in this case, we were all hiding out of sight not really close to Pierre so when I screamed ACTION the palace security wasn't all that happy as apparently the princesses we're still asleep by that time (late morning), royalty privileges, you know…
Of all scenes, the one I really enjoyed filming the most was the Monte Carlo Casino. We arrived there very early one morning before the Casino was open so we could do the filming. Upon arriving we were directed to one of their smaller rooms which was already prepared and ready to go with all the extras, etc. That was quite surprising to me, because the main room with it's roulette tables was much more interesting visually, particularly in 360 degrees. So I put a last minute request to change the location back to the main room and somehow no one objected to it. This way we could film Pierre gambling at the roulette table which turned to be another interesting side story.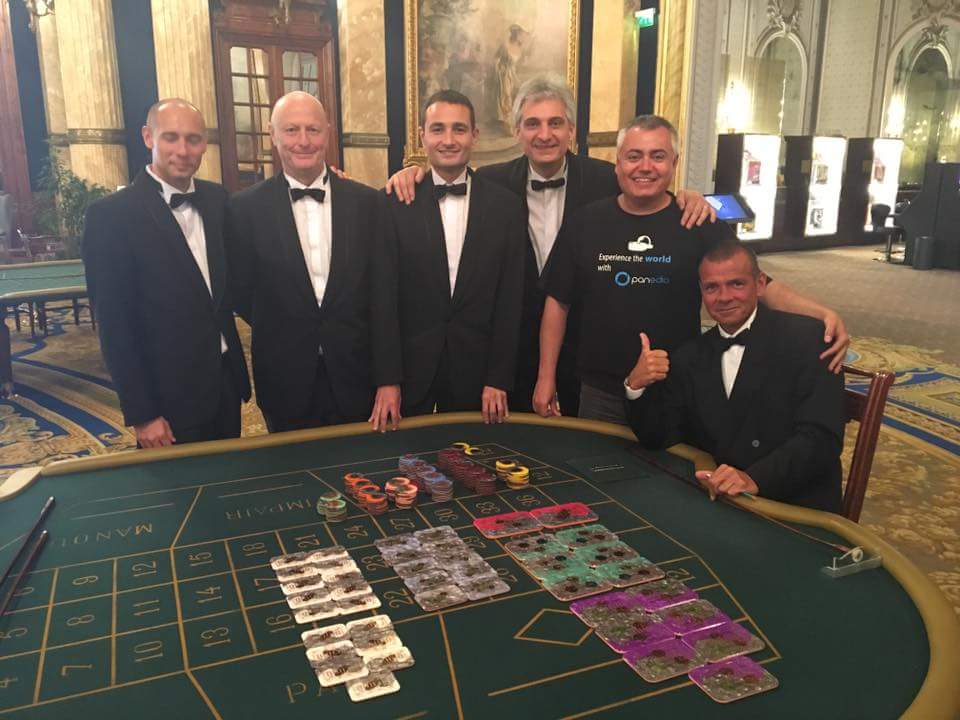 Firstly, bear in mind that Monégasques aren't allowed to gamble at the Monte Carlo Casino, so this part of the story is purely fiction. But what wasn't fiction were his gambling skills. He ended up hitting the jackpot twice which almost ruined the shots as none of the extras was reacting as expected. After assembling everyone in the scene, the casino staff handed over a couple million Euros in chips to Pierre so he could pretend to be gambling. I instructed all the extras assembled around the table to cheer Pierre no matter what result. After a few rehearsals, we went to film Take 1 for real. I screamed ACTION and all started very well, Pierre made a bet on a random number, the roulette was spinning and I was expected to hear the loud cheers from the crowd at the end, but nothing, no sound at all! I came out of hiding to check what was going on to discover everyone including Pierre looking incredulous at the roulette where the ball was sitting exactly on the number chosen by Pierre. Had it been gambling for real, he would have hit a large jackpot right there and then. After I checked with the casino staff that no funny business was going on I lectured everyone again on what each had to do and we went in for Take 2. I screamed ACTION again and the scene proceeded as planned, including cheering at the end, but right after I screamed CUT, I found out that Pierre had hit the Jackpot a second time in a row! Is he the luckiest man in Monaco or what?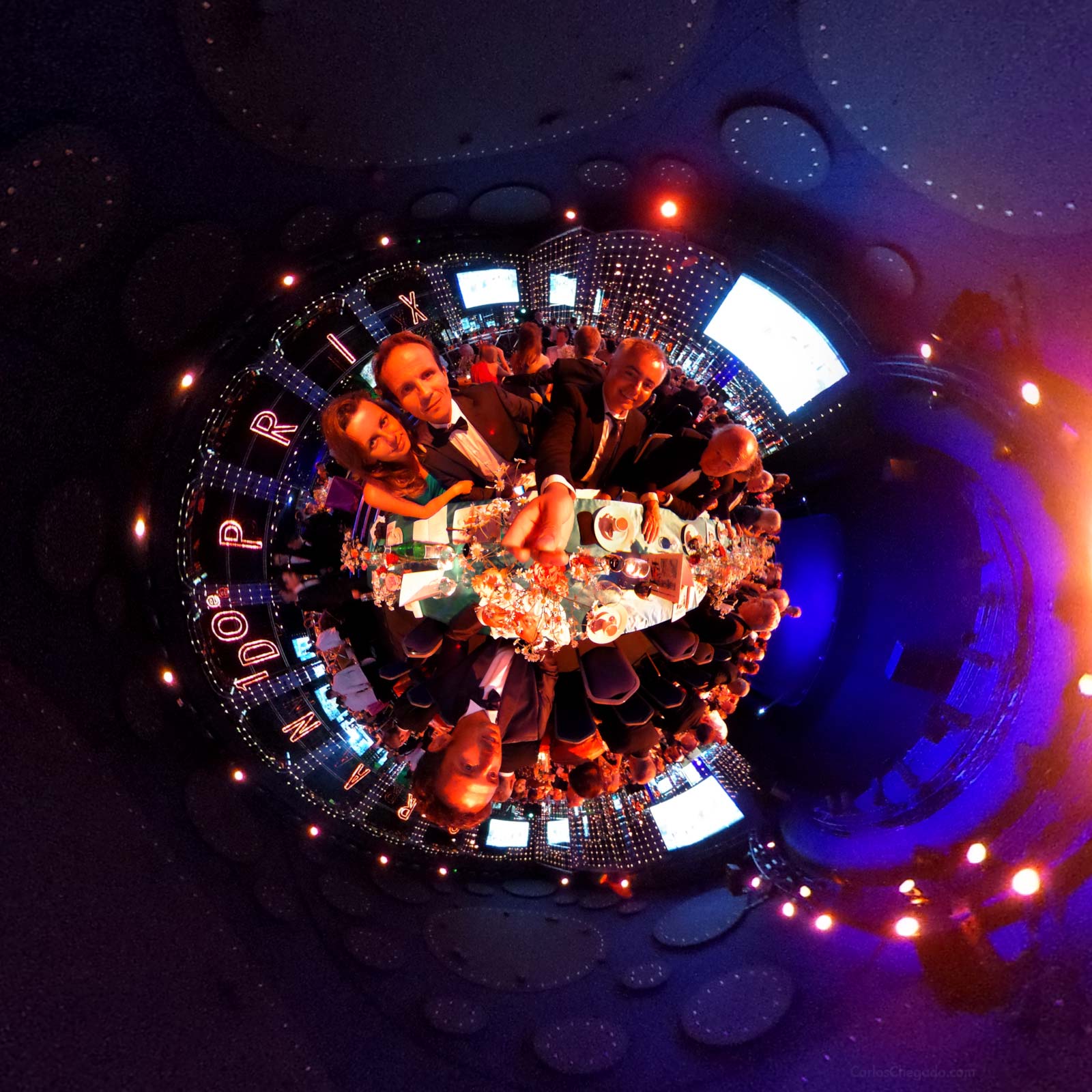 For the last scene we were invited to the Grand Prix Gala Dinner taking place on the "Salle des Etoiles" at the Monte-Carlo Sporting Club. This place is appropriately named "Room of the Stars" because of an intriguing feature. You start dining in an enclosed room, but at some point, without you noticing it, the ceiling disappears and you can look up and see the stars and in this case also the fireworks above. It ended up being a beautiful scene to film. I was capturing it from inside the room using a 4 cam DSLR rig and Aaron went outside to capture the fireworks from above using a GoPro 7 cam rig. This turned out to be such a nice ending to our Monaco Tourism Project and Iouri managed to cut this piece beautifully.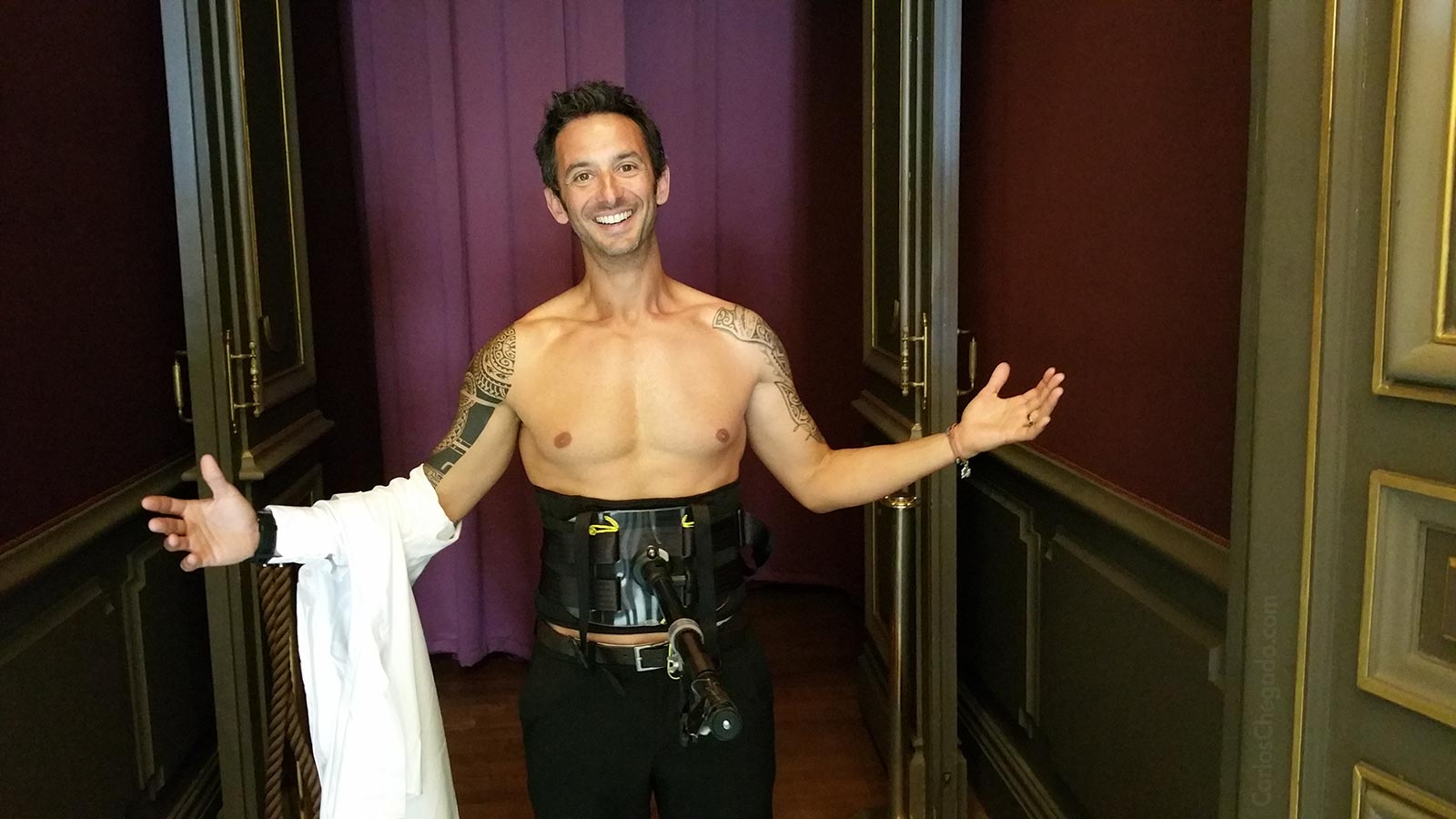 I have to say, projects like this, filmed on the other side of the world have their challenges, but are immensely rewarding in the learning we can take home from interacting directly with people with different cultures and ways of life. I really enjoyed my time in Monaco and came out of it really strong and fit from all the exercise, all positive aspects as far as I know.
It has been great to see the reaction of everyone having the VR experience using Goggles which is something of a challenge on large gatherings such as the Monaco Soiree's Gala Dinners. I remember very well one of the persons that had it, someone of a very respectable old age that never had done this before and I thought to myself we could have an issue there, just to be greeted with a big smile and thank you at the end. When I asked what part he had enjoyed the most, he said, driving through the Monaco Grand Prix with a big smile adding you've just made my day. This is the power of Virtual Reality.